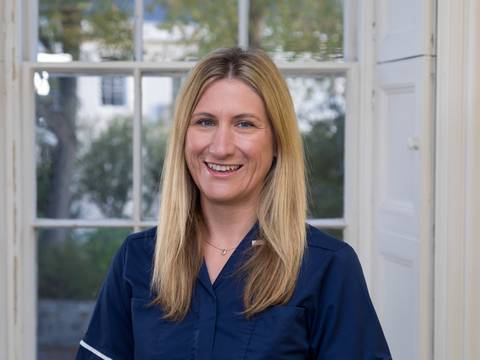 Sophie Tyrrell
MCSP, BSc (Hons), PG Cert
Sophie has over 20 years' experience as a physiotherapist working for Queens Road Medical Practice.
She is passionate about improving the awareness and treatment of pelvic health conditions of the women and men  of Guernsey.
Conditions include but are not limited to rehabilitation of women safely back to sport post pregnancy, treating incontinence, pelvic pain, pelvic organ prolapse, urgency, over active bladder,  coccyxdynia, abdominal separation, low back pain, faecal incontinence and constipation.
She completed and attained a merit in a masters level post grad certificate in continence in 2018 and is also a qualified Pilates instructor.
In her spare time she enjoys sea swimming and running.